Biete:
Iveco EuroCargo 130E23 TLF 3/16 SIDES Feuerwehr Bomberos Pompier Incendie TOP!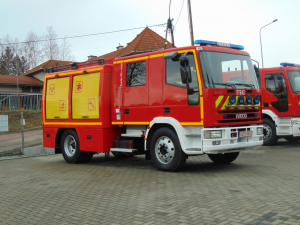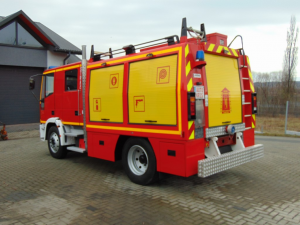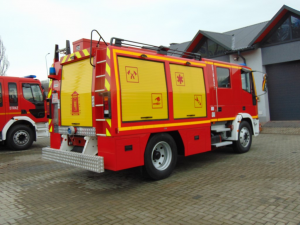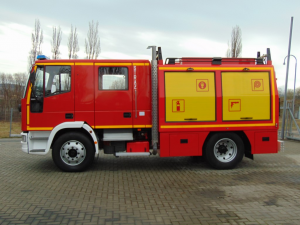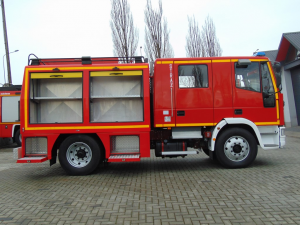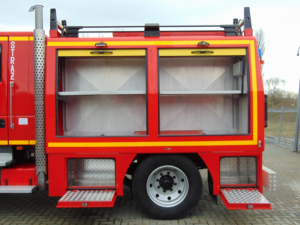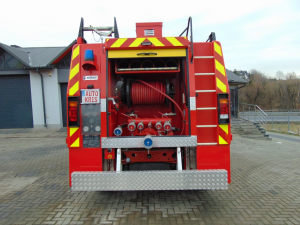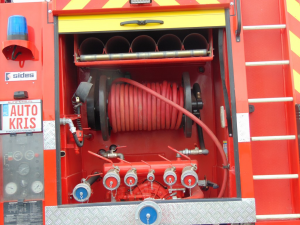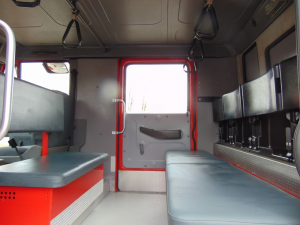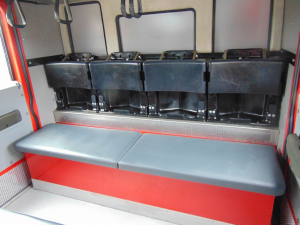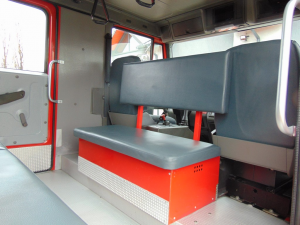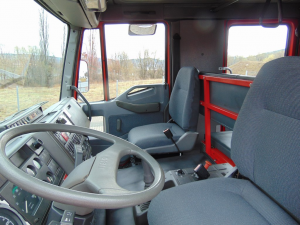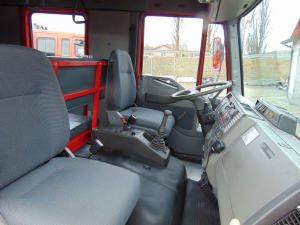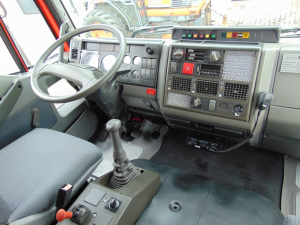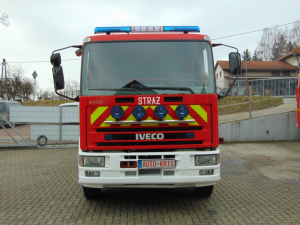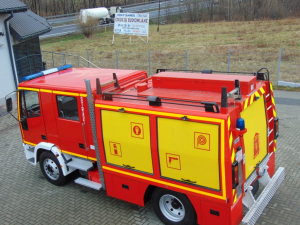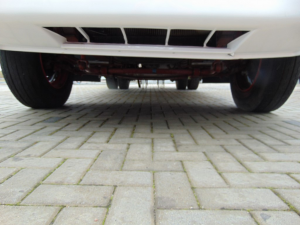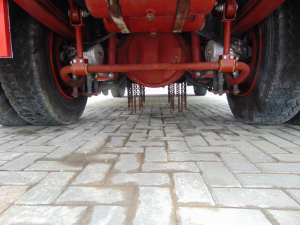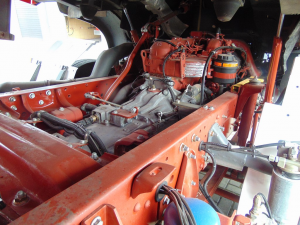 Auto-Kris.pl
Firefighting Vehicles
Iveco EuroCargo 130E23 SIDES Fire
The special firefighting vehicle
Iveco EuroCargo 130E23
Year: 1996
Date of 1st registration: 23/10/1996
Maximum power: 167kW (227 HP)
Cylinder capacity: 5861 cubic centimeters
Mileage: 16700km
Type of drive: 4x2
Empty weight: 6 650 kg
MAM (Maximum Authorised Mass): 13 000 kg
The original firefighting vehicle.
The steering wheel has been fitted on the left side by the manufacturer (NOT "English").
Parameters:
- accident-free ,
- number of seats: 8 – in 2+2+4 arrangement ,
- gearboxes: manual (6 gears+R) ,
- fire truck pump productivity SIDES - 1600l/min. ,
- the water tank with 3000 litres ,
- 1x the electrical quick attack hose reel with a 40-metre long hose ended with the W25 nozzle ,
- the control panel of fire truck pump (with manometer and vacuum meter) ,
- the original French bodywork by SIDES ,
- side LED illumination of the area of work of the vehicle ,
- lightning of equipment boxes ,
- the LED blue light and warning signalling beam ,
- the set of blue LED alternate bumper lamps ,
- the blue LED beacon lamp at the back of the vehicle ,
- the modulator of sound signals for emergency vehicles 100W ,
- the loudspeaker of warning signals 100W ,
- the set of public address system with a microphone ,
- four far-reaching halogens at the front of the vehicle ,
- four handles for breathing apparatuses in the cab of the vehicle ,
- power steering ,
- the blockade of drive axle ,
- automatic snow chains ,
- the mountain engine brake ,
- the attachment for a ladder ,
- the tool box on the roof of the vehicle ,
- 10 R22,5 tyres ,
- single wheels on the front axle, double wheels on the rear axle ,
- and others .
Vehicle dimensions:
-length: 6,60m ,
-width: 2,52m ,
-height: 3,08m ,
-wheel base: 3,69m.
It is possible to equip a vehicle in accordance with a client's request (i.e. lighting mast, winch, webasto, radio station, power generating unit and other rescue and firefighting equipment to determine with the buyer).
Price is negotiable.
CONTACT:
Michał +48 600 800 907
Krzysztof +48 600 800 908
+48 12 272 25 25
E-mail: auto-kris@auto-kris.pl
Our location:
ul. Sienkiewicza 20c , 32-400 Myślenice
GPS: N49°50'20", E19°56'31" (49.838882, 19.941708)
We work every day from 8:00 to 17:00
We are available every day by telephone from 7:00 to 21:00
All offers on: www.auto-kris.pl
More than 20 firefighting vehicles of every brand are in continuous sale:
Mercedes-Benz, MAN, Iveco, Renault and others.
*Copying, rewriting of cars descriptions of Auto-Kris company for its own personal benefit is a violation of copyright, which may result in the prosecutor being informed of the practices in relation to an offence referred to in Article 116 copyright through dissemination for gaining financial benefit (it can be punished with a fine, restriction of liberty or imprisonment up to 3 years).
22.10.2019 Anzeige-Nr.: 70140
Anzeige weiterempfehlen
---
---
---
zur�ck zur Firma: Auto-Kris Feuerwehrfahrzeuge Krzysztof Pitek
---
Anzeige aufgeben
---
© 1996-2018 www.FEUERWEHR.de, Dipl.-Ing.(FH) Jürgen Mayer